By NADIA MICHEL
This startup has a telemedicine platform that can be carried in a backpack
As the adoption of technology becomes the new norm, AR surgery is poised to grow exponentially. With roots in the Middle East, Proximie is at the forefront of a global race for tech-based solutions to the world's new health challenges.
Having a cleft lip can be brutal. The birth defect, which occurs when a baby's lip or mouth does not form properly during pregnancy, is not life threatening but it makes feeding a baby difficult, leads to serious dental problems and it can result in growing up with an unusually nasal voice and years of low self-esteem. Cleft lips and palates are repairable, but only if there's a specialized plastic surgeon around who knows how to do that. And unless you're lucky enough to have been born in one of the world's most cosmopolitan cities, you're probably out of luck.
That was the backdrop in 2015, when Dr. Nadine Hachach-Haram started brainstorming for a way to eliminate the chasm that exists between the world's top medical care and underserved populations. The London-based reconstructive plastic surgeon was taking part in a charitable mission in Lebanon, where a group of international doctors had convened to repair the cleft lips of local children. Part of the plan included bringing in some Iraqi doctors who would learn how to do the surgery in their own communities. But when the border suddenly closed thanks to conflicts in the region, Hachach-Haram made lemonade out of lemons and came up with an idea: Proximie, a telemedicine and AR surgery software that functions on any tablet, allows doctors to actively learn how to perform surgery without having to travel, and enables patients in hard-to-reach places like war zones or natural disaster areas, to get the specialized surgery they need.
"As a training surgeon, I had become quite frustrated with the inequity in care that I had encountered around the world. I wanted to find a practical and scalable way we could use innovation and solutions not to replace surgeons, but to empower them and augment them," she explains.
Proximie's usefulness really resonated a year later in 2016, when the web-based dashboard was used to help 18-year-old Fadel, who was seriously injured when an unexploded artillery went off in his hand, shortly after the Gaza war in 2014 where over 2, 200 people were killed, the majority of them Palestinian. Using the platform, Dr. Ghassan Abu-Sitta, Head of Plastic Surgery at the American University of Beirut Medical Center, remotely guided Dr. Hafez Abu Khousa in a surgery that allowed Fadel to regain the full use of his hand, and pursue his dream of becoming a nurse and help support his family.
Media coverage including this report by Al Jazeera captured the attention of the world. The boundaries of medicine had officially and publicly been taken down, and Proximie was at the forefront of a very timely tech solution. Fast-forward to 2020 and COVID-19, and Proximie's platform is suddenly even more relevant: As COVID-19 spreads and disrupts systems around the world, virtual care is crucial. According to a survey from the US-based Medical Group Management Association, 97% percent of healthcare leaders have expanded telehealth access since the pandemic and it has been crucial for screening and for operating from afar while self-isolating, in addition to facilitating routine visits that would be risky or complicated during quarantine.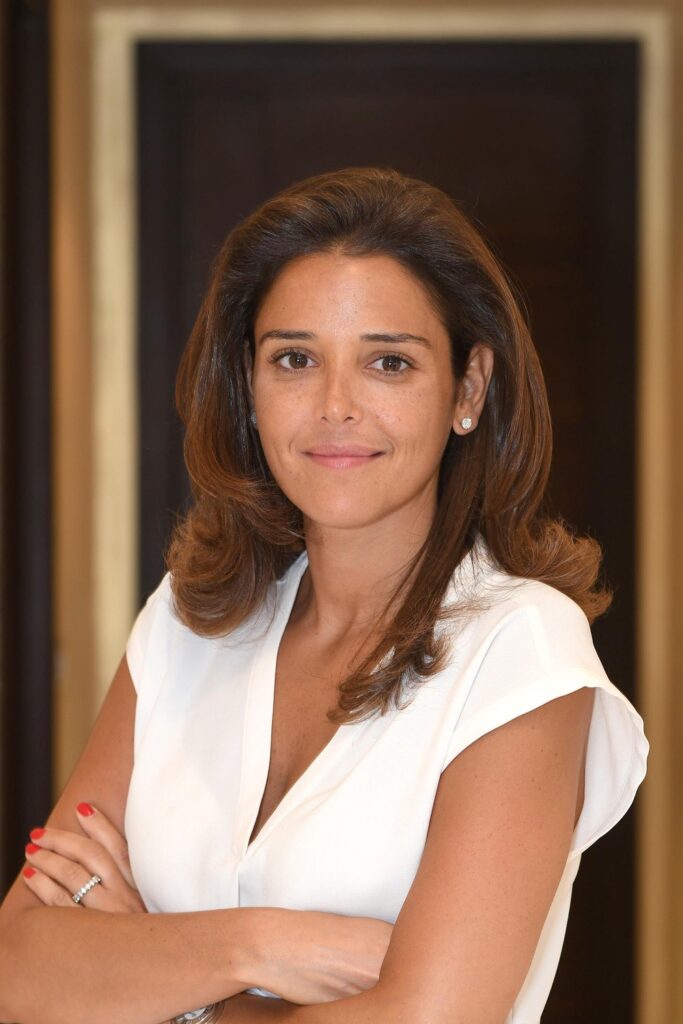 That's not to say there aren't other companies that bring virtual reality and AR to the OR, including some developed by corporate giants with deep pockets and vast networks. But ultimately, as the world grapples with social distancing, travel restrictions and the challenge of preparing for the next big disruption, health tech is about easy access, portability along with the level of sophistication of the tools. And as in any industry, their success depends much on the teams behind the products, and how effective they are at marketing and distribution. You can learn about Dr. Hachach-Haram's unique approach to scaling and growth, and the game-changing book that inspired her, in this interview on The Men's Room podcast.
"A lot of these solutions are going to help us deliver care where travel is limited, where physical proximity is limited and there's definitely been a lot of interest from investors to invest in this space," remarks Hachach-Haram, who grew up in Lebanon.
To date, Proximie (which has offices in London, Beirut and Boston) has found its niche in over 80 hospitals across 30 countries, including in RAF field hospitals and on Royal Navy ships located around the world, and just recently announced a partnership with The Association of Surgeons in Training, where over 2,700 surgical trainees from all ten surgical specialties in the United Kingdom and Ireland will be using the platform.
"Being from the Middle East, you're often raised with a sense of grit and perseverance and you have this desire to drive change. So I think a lot of those things have helped make Proximie the success that it is."